Yay - Ribbon Bunting Cake Topper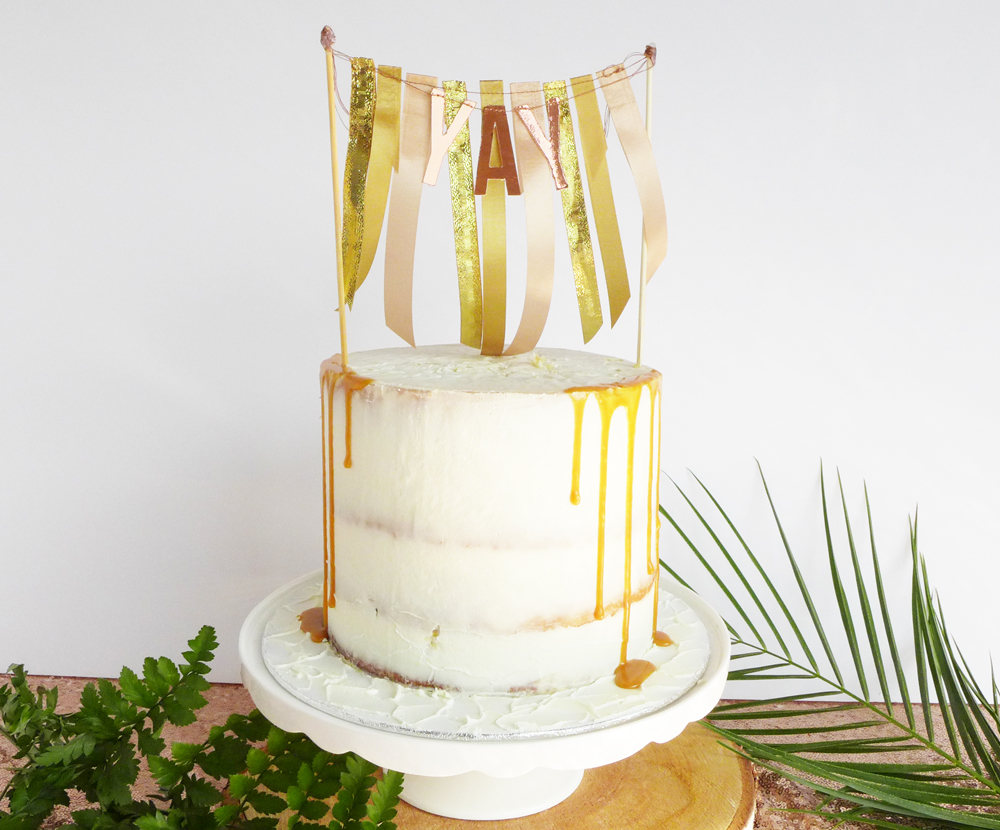 Yay - Ribbon Bunting Cake Topper
YAY! A rose gold cake topper with gold and blush pink ribbon bunting. This is the perfect topper for all celebratory occasions that deserve a "yay!".
Want to customise your order? Drop me an email at hello@rachelemmastudio.com

▼▼▼▼▼▼▼▼▼▼▼▼▼▼▼▼▼▼▼▼▼▼▼▼▼▼▼▼▼▼▼▼▼▼▼▼
♡ PRODUCT OVERVIEW ♡
- "YAY" digitally cut for perfect precision in 300gsm rose gold card.
- Backed by gold, blush and champagne ribbons.
- Mounted on food safe bamboo sticks with pointed end.
- These cake toppers are one-sided only, the back of the card is plain.
- Shop the collection: https://www.etsy.com/uk/shop/RachelEmmaStudio/items?ref=pagination&section_id=25466560
♡ SIZING ♡
- The topper is 17.8cm (7") wide in total
- Bamboo skewers are 20.3cm (8") long.
♡ VARIATIONS ♡
- If you're looking for a different colour scheme, drop me an email at hello@rachelemmastudio.com
♡ PROCESSING AND SHIPPING TIMES ♡
As these are made by hand to order, please allow 1-2 weeks for processing.
I ship first class Royal Mail as standard. If you are in the UK you should receive your order 1-2 days after it has been shipped - international orders can take 1-2 weeks after shipping.
For international orders I recommend choosing the tracked upgrade, as standard shipping has no tracking available.
If possible I recommend ordering at least 4 weeks before your big day, just to make sure. No one wants added wedding stress!
Need your order urgently? I do offer a rush service - message me and I will see what I can do.
▼▼▼▼▼▼▼▼▼▼▼▼▼▼▼▼▼▼▼▼▼▼▼▼▼▼▼▼▼▼▼▼▼▼▼▼
Say hello on instagram: @rachelemmastudio
Get your free guide to designing an extraordinary wedding: https://www.rachelemmastudio.com/weddingfreebies
▼▼▼▼▼▼▼▼▼▼▼▼▼▼▼▼▼▼▼▼▼▼▼▼▼▼▼▼▼▼▼▼▼▼▼▼
Beautiful drip cake by Bake Ashbourne - http://www.bake-ashbourne.co.uk/